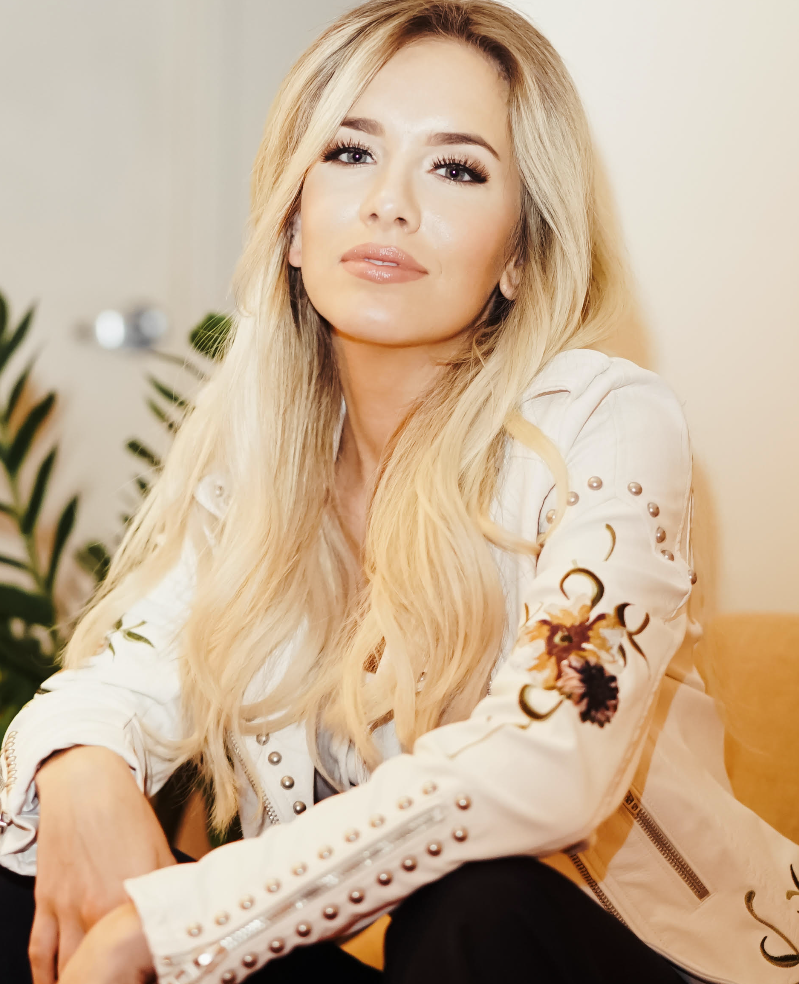 Sierra Black
Sierra Black is a Las Vegas native who built her country music career in her hometown, sharing the stage with Keith Urban and even performing an impromptu duet with Garth Brooks, before taking her talents to Nashville, where she's worked with producer Mark Bright (Carrie Underwood, rascall flats). 
A popular performer both on and off the Strip, she has delivered such high-profile performances as the national anthem at the National Finals Rodeo, NASCAR and performing Coyote Fest in the Orleans Arena. She's opened for Luke Bryan, Little Big Town, Joe Nichols and headlined her own residency at the Santa Fe Station. 
Recently she released her first single "Make it Easy" A song she wrote for her husband when they were just dating. The music video that debuted on CMT features footage from their actual wedding and a peak into the couples country meets Vegas lifestyle. 
After welcoming their baby girl this December Black is anxious to release more music. Writing is a passion she's had since she was a little girl and the stage is where she feels most at home. "The most important thing to me is to continue being my authentic self when writing and performing. I love performing, I love singing and I want to continue doing both the rest of my life"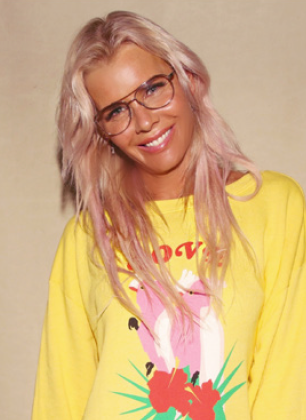 ANDREA SCHRODER
Andrea's success as an interior designer/house flipper, combined with her outgoing candid personality led her into the entertainment business & more.  She first appeared on Bravo's TV Hit TOP DESIGN, then as a DIY expert on Hallmark Home & Family and Growing Up Supermodel on Lifetime.  She continues to be seen various TV & Radio programs including The Marie Show, Fox News, CNN & more, where she shares design, home & lifestyle tips.
Through her company Plan A Designs, she launched a luxury line of home fragrances including luxurious coconut oil candles, room sprays, soaps and lotion. Currently she manages her two daughters Cambrie and Faith Schroder multi million dollar modeling, vlogging and retail product careers including Fit With Cambrie and Fairy by Faith and continues to buy, sell and flip homes in West Los Angeles.
Andrea currently lives in Beverly Hills with her daughter Faith, their 2 puppies Pocket and Polly. She is a foster parent and active in various charities supporting children including Child Help USA and Wells of Hope International.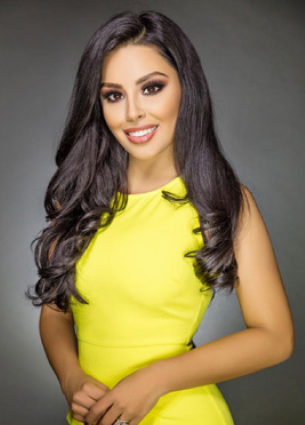 Leticia Castro
Leticia Castro is an Emmy Award winning bilingual journalist and TV Host with over a decade of experience. From entertainment, to weather, to breaking news, her career has taken her all across the country but Vegas will always be home. Leticia currently works for NBC Universal as a News Anchor at the leading Spanish network: Telemundo, right here in Las Vegas! Castro is passionate about storytelling and focuses on promoting community involvement, education, women empowerment, and cultural appreciation. As a former beauty queen, she thanks her participation in pageants for giving her the tools and confidence to make it in the competitive television industry, and as a business owner with her heritage program for Latinas: Nuestra Belleza US. You can catch her Mondays through Fridays at 5pm sharp on Telemundo!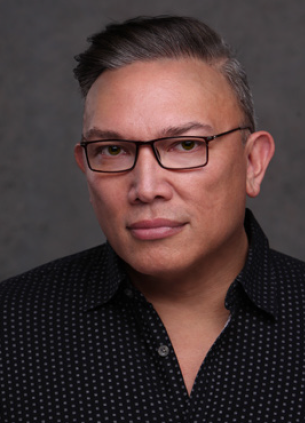 GASPAR CRUZ
A San Diego native Gaspar's pageant career began in high school when his then best friend entered the Miss Philippines of San Diego Pageant and won.  His involvement on the production side started when he Co directed Miss Nevada USA from 1998-2003!
Having started Crown Couture in the late 90's  he started as the official gown designer for Miss California USA and Teen USA, Miss Alaska USA and Miss Nevada USA and teen USA.. As a gown designer he has won evening gown in almost every state, national and international competition. He has also dressed over 180 state titleholders for the Miss USA, Miss Teen USA, Miss Universe, Miss America's Outstanding Teen, Miss America , Mrs. United States, Miss United States and Mrs. International Pageants. 
Gaspar has also served as a judge in several state pageants for Miss USA including Delaware, Connecticut, New Mexico, Mississippi and now Nevada!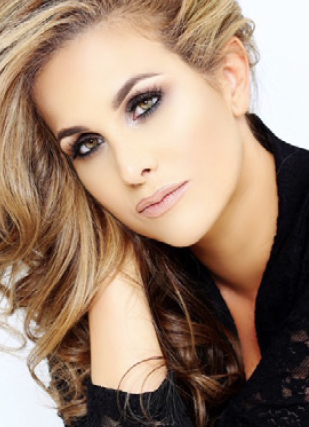 Dr. Lisa Palmer
Dr. Lisa Palmer is a nationally and internationally recognized psychotherapist and media expert who regularly appears on all major television networks. She is Founder of The Renew Center of Florida, Ranked #1 in the US for Treatment of PTSD. Dr. Palmer's center draws high profile entrepreneurs, celebrities, and athletes from across the globe. She is also a former Miss Vermont USA, and CEO of RenewMe, a digital technology brand with a focus on helping you to improve self-esteem and life balance. RenewMe will launch an iOS smartphone app in 2020, and is scheduled to include a line of wellness products for personal, corporate, and hospitality brands.