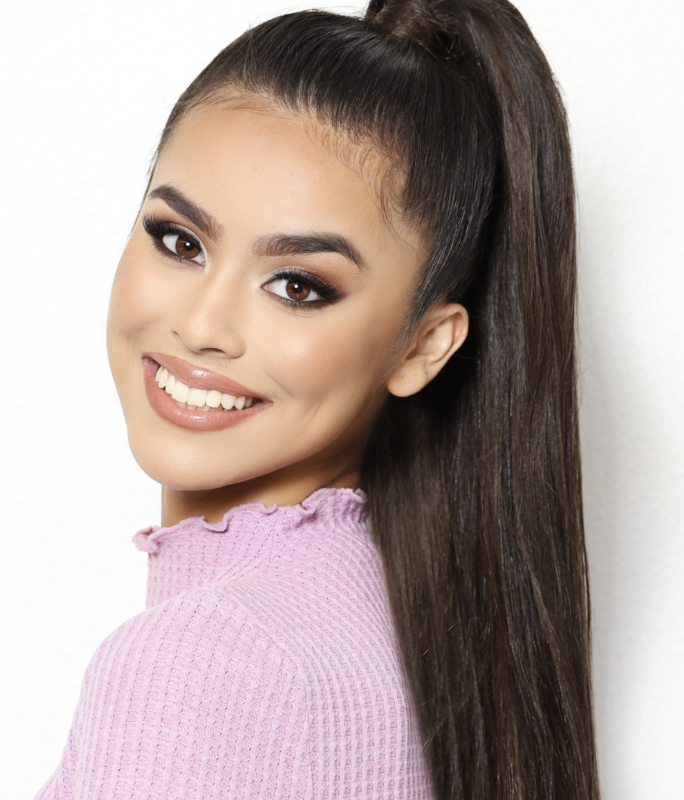 MONTANA CENCARIK
Miss Nevada Teen USA 2020
---
My name is Montana Cencarik I am an 18 year old currently living, and born and raised, in Las Vegas, Nevada. I come from a diverse Slovak/Thai cultural background and I really value my family and my culture.I am currently attending UNLV majoring in political science, but I absolutely love modeling and recently got signed to two more agencies this year. I believe that no matter someone's past, they can make a difference in the world around them and effect positive change. Growing up I didn't see my dream (modeling)  in my future because I grew up in a lesser fortunate household but I did not let it stop me.
What do you want the judges to know about you​?
I was mostly raised by my grandparents and growing up always felt super independent without my actual parents really in the picture.This taught me to be ambitious. With such expansive goals and ideas, it's hard to remember to acknowledge that I'm also very young. Taking a break from the formalities, I like to think i'm a normal teenager who loves to hang out with friends and family, especially my grandma who raised me, and to take my mind off things, I paint, draw, cook, and bake (more on that in the facts section)! With everything I do, I try to let my personality shine through which doesn't just show people who I am, but it also shows myself who I am and allows me to improve. I'm always motivated to work on myself.
What is your ambition​?
My ambition is to change the oppressive narrative facing women and to further empower them in today's society. While women's rights have grown immensely over the past fifty years, it is no time to stop the ball from rolling. We have an opportunity to completely change the narrative on women as young teens, and I plan to seize the opportunity and make it a reality. Additionally, I wish to become a successful model; I'm officially signed with TNG Models, Leni's Agency, TWO, and Wilhelmina. Not only do these allow me to experience success in my own life as an independent female, but they allow me to expand my platform and have my voice be heard by more individuals, amplifying the change I can make in the world.
List up to three unique/interesting facts about yourself​:
1) I love to cook and bake! My favorite thing to bake is pies; I make the best pies!
2) I'm majoring in political science with a minor in criminal justice at the University of Las
Vegas, Nevada (UNLV).
3) I absolutely love poetry and my favorite poetry book is called "For when she's feeling blue" by Edgar Holmes.